Welcome to the premium Power, Renewable Energy, Solar, Electrical industry event in the Continent of AFRICA – Powerelec Kenya 2024 + Conferences
Top Exhibitors & Suppliers from Kenya, India, United Arab Emirates, China, United Kingdom, Spain, Korea, kingdom of Saudi Arabia, Egypt, United States, Israel, Canada, Germany, Sweden, the Netherlands, and Austria will be present
Country Pavilions from Korea and India are in place.
Trade delegations from various countries including European Union is attending this business event in Nairobi.
The Three days FREE to attend Conferences will be over 400 + delegates- mostly investors and 50 top of the line Speakers from all over the World.
RECAP
2023
2023
2023
2023
2023
2023
THANK YOU SPONSORS
2023
2023
2023
2023
2023
Powerelec, which makes its debut in Kenya, will give domestic enterprises access to international organizations, suppliers, investors, technology experts, and EPC companies. The show will be a perfect platform for all international and national players to forge partnerships and sign business deals.
Powerelec Kenya is an integrated platform for all the stakeholders in the power sector to network and display products (in power generation, electronics, electrical, services and technology), exchange ideas and understand trends, under one roof. The show will benefit not only Kenya but the entire East African market segment, is expected to have country pavilions from India, Korea, Turkey, Egypt, among others.
Past
Exhibitors
Exhibitors
Exhibitors
Exhibitors
Exhibitors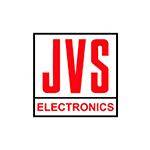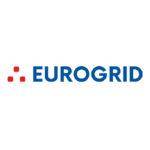 Renewable
Sources
Sources
Sources
Sources
Together,
KP and REREC
KP and REREC
KP and REREC
KP and REREC
KP and REREC
KP and REREC
KP and REREC
KP and REREC
have our Major objectives to develop distribution and access in Kenya: